Main content starts here, tab to start navigating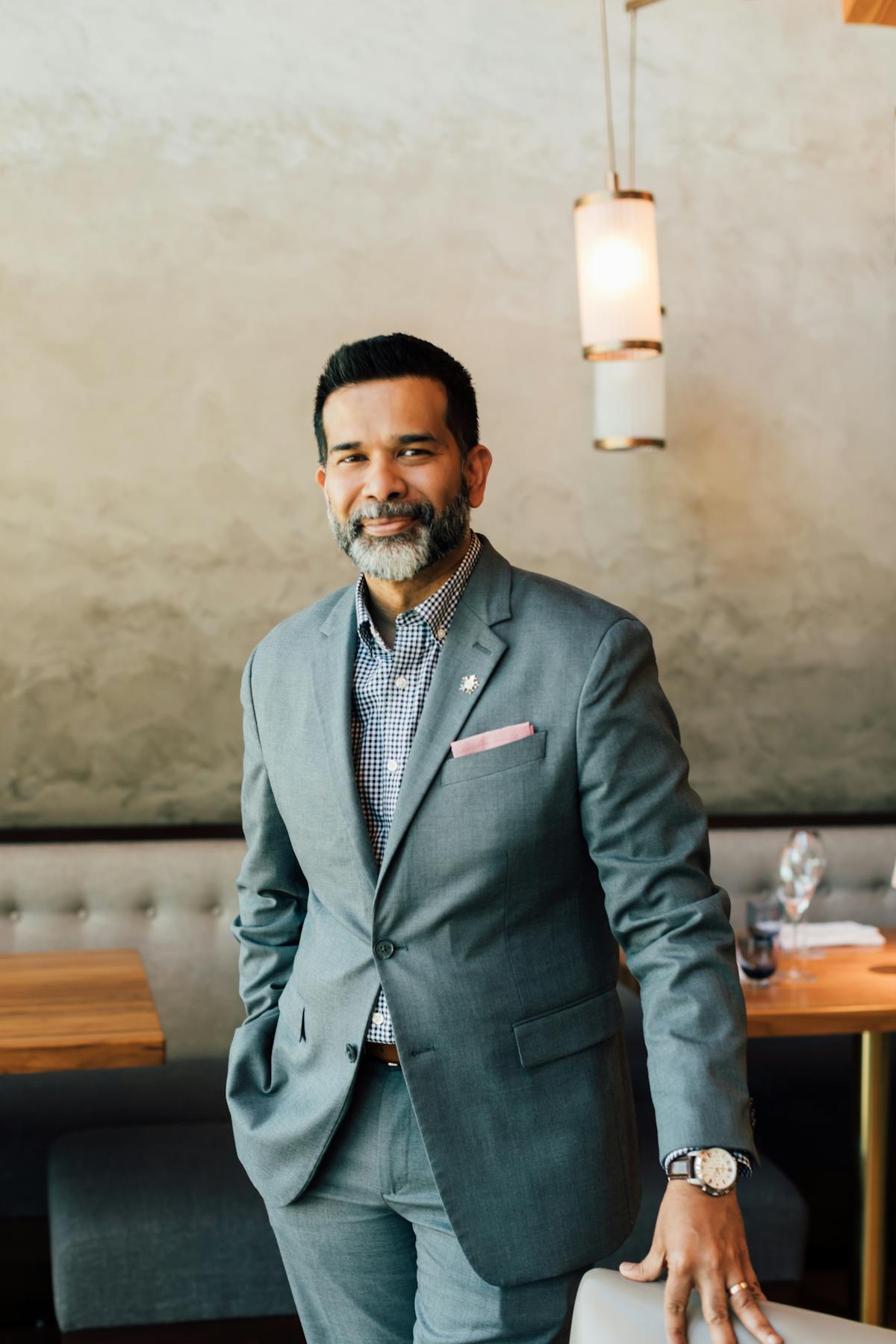 Kalyana Krishnamoorthy
As Director of F&B at Four Seasons Resort and Residences Napa Valley, Kalyana Krishnamoorthy is responsible for the food and beverage operations of all culinary, banquet and restaurants, including TRUSS Restaurant + Bar and Auro. Alongside acclaimed Executive Chef Rogelio Garcia, Krishnamoorthy is spearheading one of the newest fine dining destinations at the resort. As a member of the resort's leadership team, Krishnamoorthy is a key player in strategic operational decisions and in ensuring guests receive the highest level of culinary quality and service.
Krishnamoorthy's passion for hospitality was sparked from a very young age while working at his family's hotel in Malaysia. From there, he followed his dreams and moved to Hawaii to hone his skills in all aspects of hospitality. Prior to joining Four Seasons Resort and Residences Napa Valley, Krishnamoorthy refined his skills and expertise as a hotelier at prestigious establishments across the world, with brands such as The Ritz-Carlton, St. Regis Hotels, MGM Resorts, and The Luxury Collection, among others.
Krishnamoorthy's dedication to growing professionally has led him to hold impressive roles in a myriad of top markets including Singapore, Malaysia, and Qatar, as well as major cities in the U.S. His training and work have afforded him unique culinary and operations experiences from the East Coast, including Atlanta, New York City and Miami, to the West Coast including Las Vegas, Los Angeles, San Francisco, and now Napa Valley.
As an avid traveler, his worldly expertise is unmatched, having collaborated with celebrated chefs including Wolfgang Puck with The Ritz-Carlton LA Live, Gordan Ramsay at the St. Regis Doha, and Michelin-starred Chef Tony Mantuano at The Joseph Nashville.
Krishnamoorthy earned his Bachelor of Science Degree in Business Administration and Travel Industry management from Hawaii Pacific University. Krishnamoorthy is thrilled be back in California as a member of the prestigious team at Four Seasons Resort and Residences Napa Valley. He is looking forward to bringing his experience and creativity to elevate the guest dining experience and beyond.